NEWS
2022.08.29
Okayama University Opened Study in Japan Global Network Project ASEAN Regional Office, Vientiane, Laos
As part of its initiatives under the Study in Japan Global Network Project in ASEAN, Okayama University opened a Vientiane Office at Laos-Japan Human Resource Development Institute (LJI), located in the National University of Laos (NUOL) Dongdok Campus on 1st April 2022. On 8th August, Okayama University held an opening ceremony and a total of 30 representatives from 10 governmental and educational institutions in Laos attended, including Ambassador H.E. KOBAYASHI Kenichi from the Embassy of Japan in the Lao PDR., Deputy Director Dr. Khamkeo HANSANA from Department of Higher Education at Ministry of Education and Sports in Laos, President Dr. Oudom PHONEKHAMPHENG from NUOL, and Director Dr. Phonekeo CHANTHAMALY from LJI. Additionally, Okayama University representatives, Professor KADOTA Isao from the Graduate School of Natural Science, who is the project's General Manager, and Associate Professor INAMORI Takao from the Institute of Global Human Resource Development were in attendance.

In his congratulatory address, H.E. Ambassador KOBAYASHI expressed his expectations for the office, saying, "I hope that the establishment of this office in LJI, which serves as a bridge between Japan and Laos, will serve many young Lao youth to study in Japan, and that the two countries will strengthen and further develop friendship. " Then, President Dr. Oudom PHONEKHAMPHENG, noting that education is one of the most important fields in Laos, welcomed the establishment of the office, saying, "I am very pleased with the opening of this office, and I am sure that this office will play a significant role for Lao youth who wish to study in Japan.

At the opening ceremony, an information exchange session was also held. Attendees and representatives from Okayama University exchanged information and engaged in lively discussions regarding the situation of study in Japan from Laos and support systems for international students in Japan. The panelists included Ms. Phoutsad CHONEPHETSALATH from Japan Alumni of Laos, Mr. NISHIMURA Yuki, Third Secretary of the Embassy of Japan in the Lao PDR., and Dr. Souliphone SIVIXAY from Salavan Teachers Training College, who is alumnus of Okayama University.

The Vientiane Office is committed to cooperating with universities, educational institutions, and alumni associations to support Lao students who wish to study in Japan.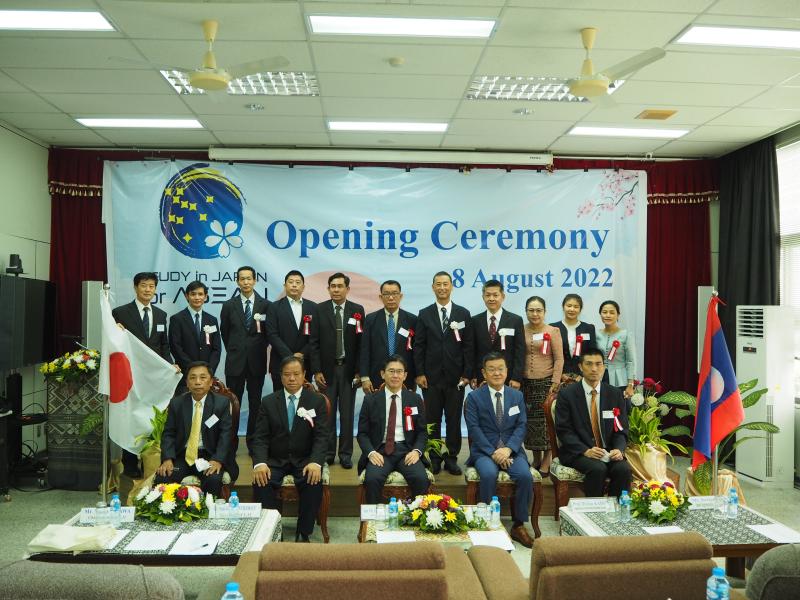 Commemorative Photo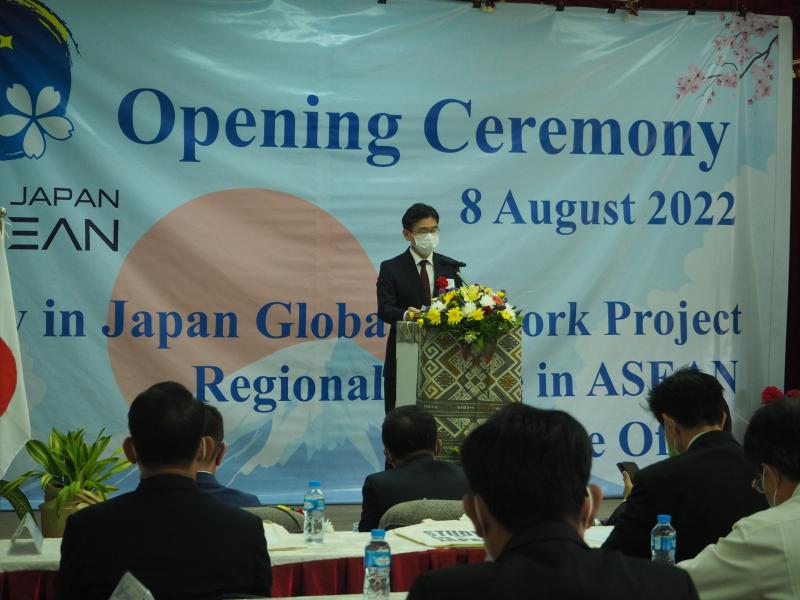 Japanese Embassy Ambassador H.E. KOBAYASHI Kenichi gives the congratulatory address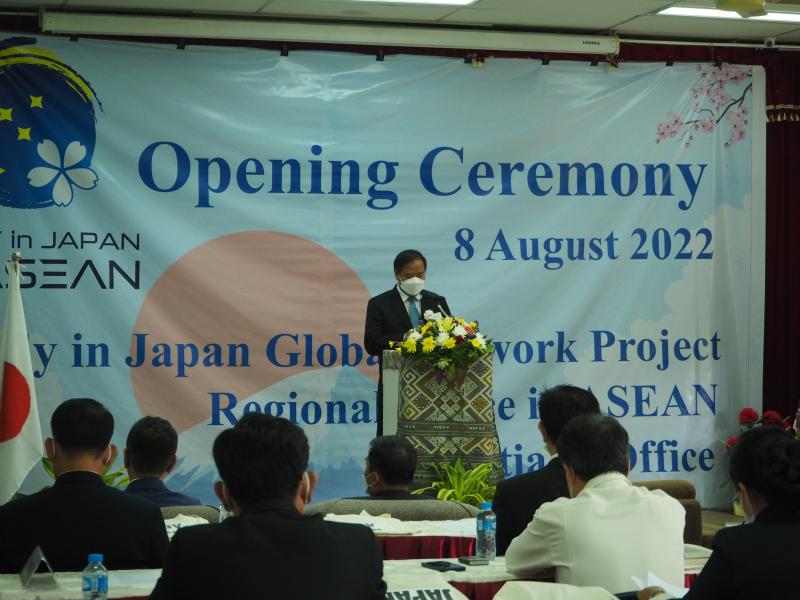 NUOL Rector PHONEKHAMPHENG Oudom gives the congratulatory address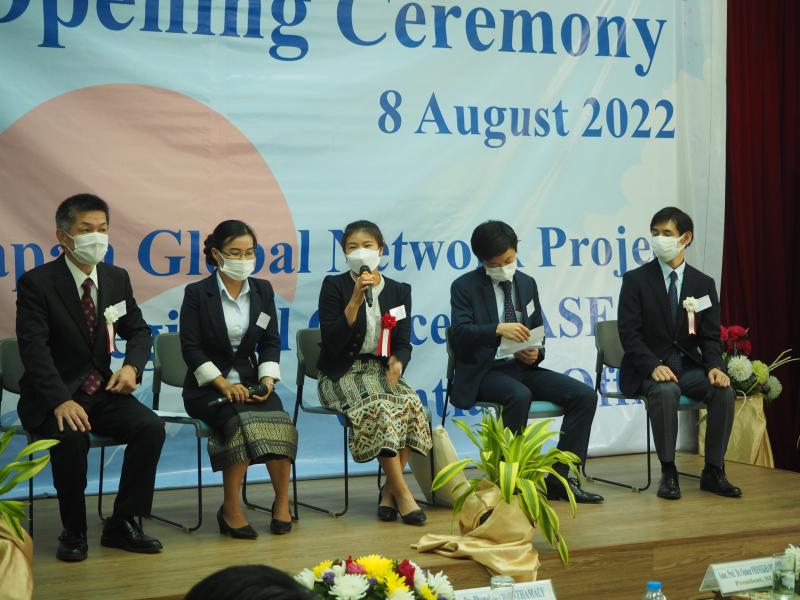 Information Exchange Session