NEWS
NEWS
2020.11.19
Myanmar Association of Japan Alumni Donates Masks
On November 17, the Myanmar Association of Japan Alumni (MAJA) donated masks to Okayama University. MAJA was founded in 2001 by Myanmar graduates who studied in Japanese higher education. As the spread of COVID-19 in Myanmar as well as in Japan, Myo Khin, the President of the MAJA, and the Chairperson of Okayama University's International Alumni Association, expressed his concern for the growing number of infections in Japan, and the hope to overcome difficulties together.

On the day of the donation, Study in Japan Coordinator TORIGOE Asami, who returned from Myanmar, handed the masks to President MAKINO Hirofumi with Vice President for International Affairs KIMURA Kunio in attendance. Upon receiving the masks, President Makino said, "Thank you very much for your kindness. We will use the donated masks dutifully in our attempt to prevent the spread of the virus." The masks were distributed to Myanmar students currently studying at Okayama University. They conveyed their gratitude and expressed their renewed determination to apply themselves to their studies.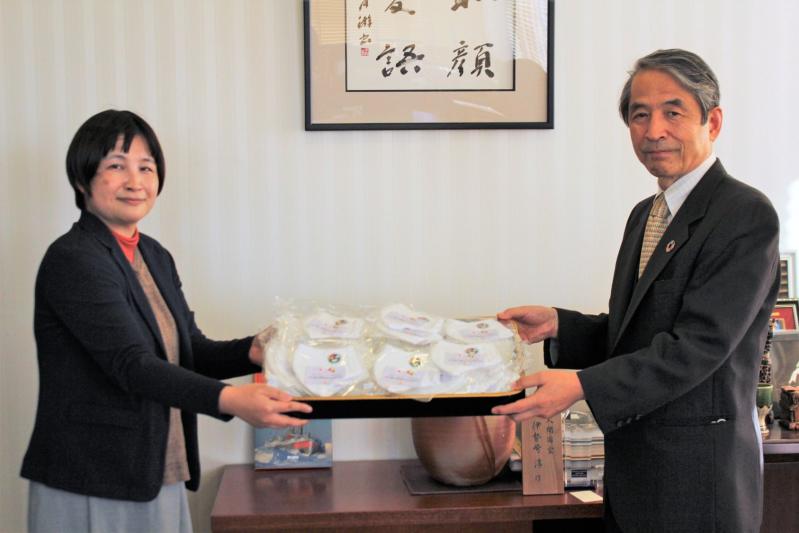 President Makino (right) receives the masks from MAJA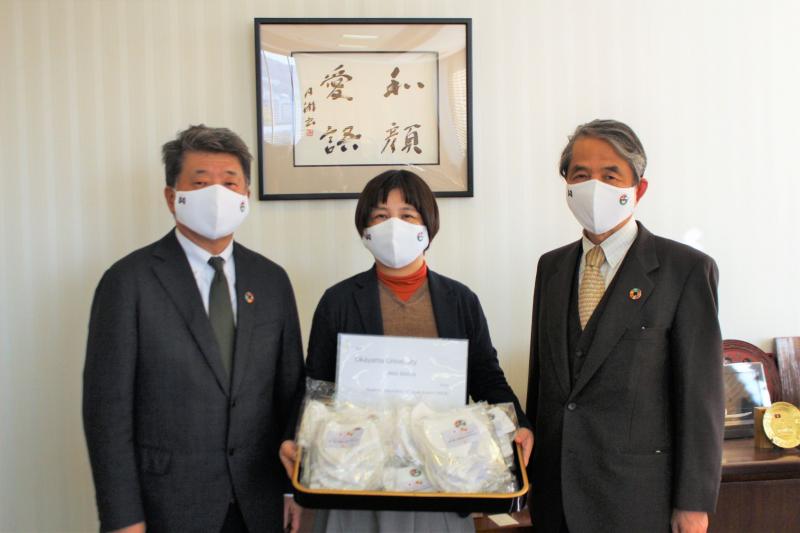 Vice President Kimura, Coordinator Torigoe, and President Makino (from left)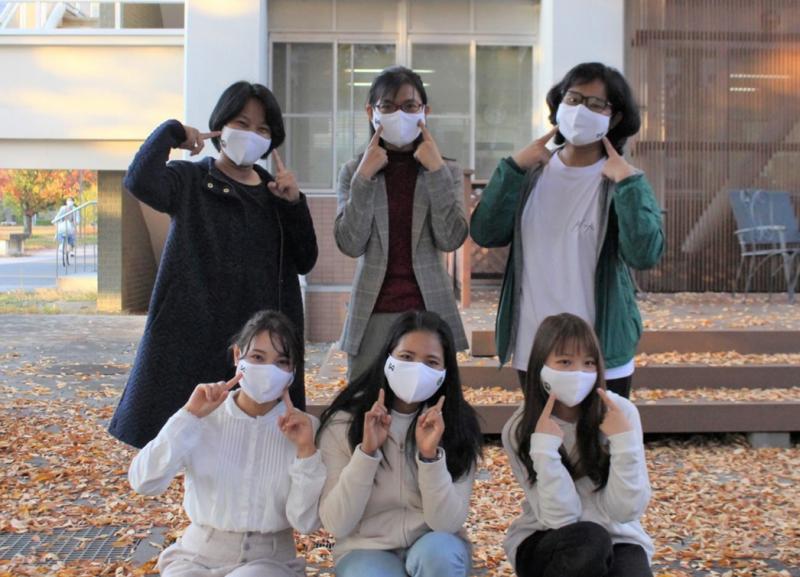 Myanmar students wearing the masks distributed from MAJA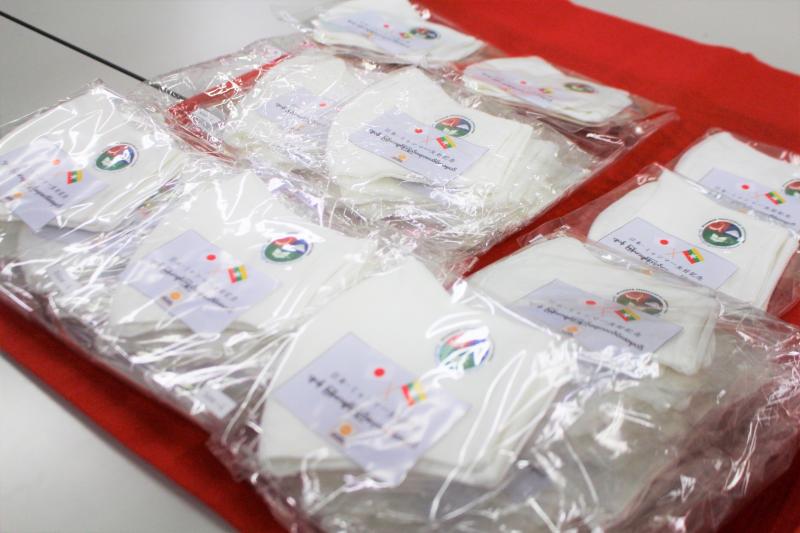 Donated masks
ໂຄງການສຶກສາຮຽນຕໍ່ໃນປະເທດຍີປຸ່ນ ໂຄງການເຄືອຂ່າຍທົ່ວໂລກ (ອາຊຽນ) ແມ່ນເປັນໂຄງການແນວໃດ?
ມະຫາວິທະຍາໄລໂອະກະຍະມະໄດ້ຮັບມອບໝາຍຈາກ MEXT ໃຫ້ເພີ່ມຈໍານວນນັກສຶກສາຕ່າງຊາດຈາກອາຊຽນ ASEAN 1.5 ເທົ່າ ໃນ5 ປີ.