NEWS
NEWS
2022.01.06
Urgent Calling for "Full Scholarships: MEXT Scholarship
Urgent Calling for "Full Scholarships: MEXT Scholarship

**Dead Line for Application: 21 Jan 2022**

The Discovery Program for Global Learners (GDP) has been selected as one of the target programs for the Japanese Government Full Scholarship for Student Priority Placement by the Ministry of Education, Culture, Sports, Science and Technology (MEXT).
* "Discovery Program for Global Learners, Okayama University" is international undergraduate course taught in English.


Social Innovation and Entrepreneurship (Economics, Management, Social Business)


Cultural Diversity and Communities (Sociology, Anthropology, Political Science)


Transdisciplinary Science for Global Sustainability (Chemistry, Phisics, Agriculture)
★Please see more details here;
https://discovery.okayama-u.ac.jp/en/prospective_students/scholarships/
★Interview videos by current students
https://discovery.okayama-u.ac.jp/en/current_students/awards/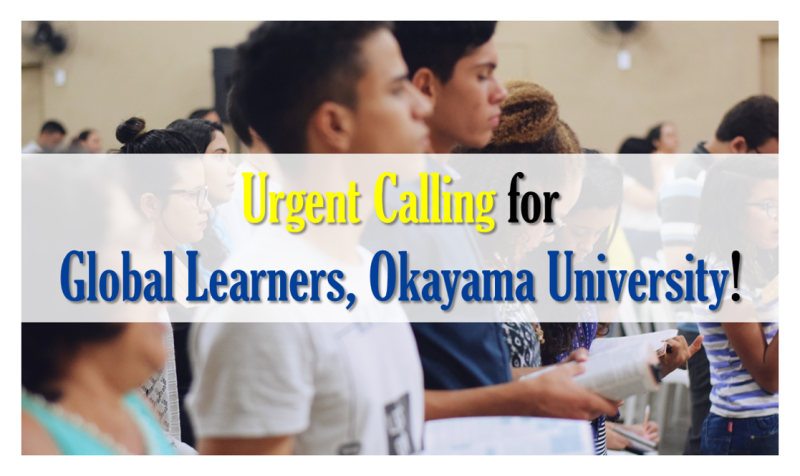 What is "Study in Japan Global Network Project (ASEAN)"?
Okayama University was tasked by MEXT to increase the number of international students from ASEAN 1.5 times in five years.