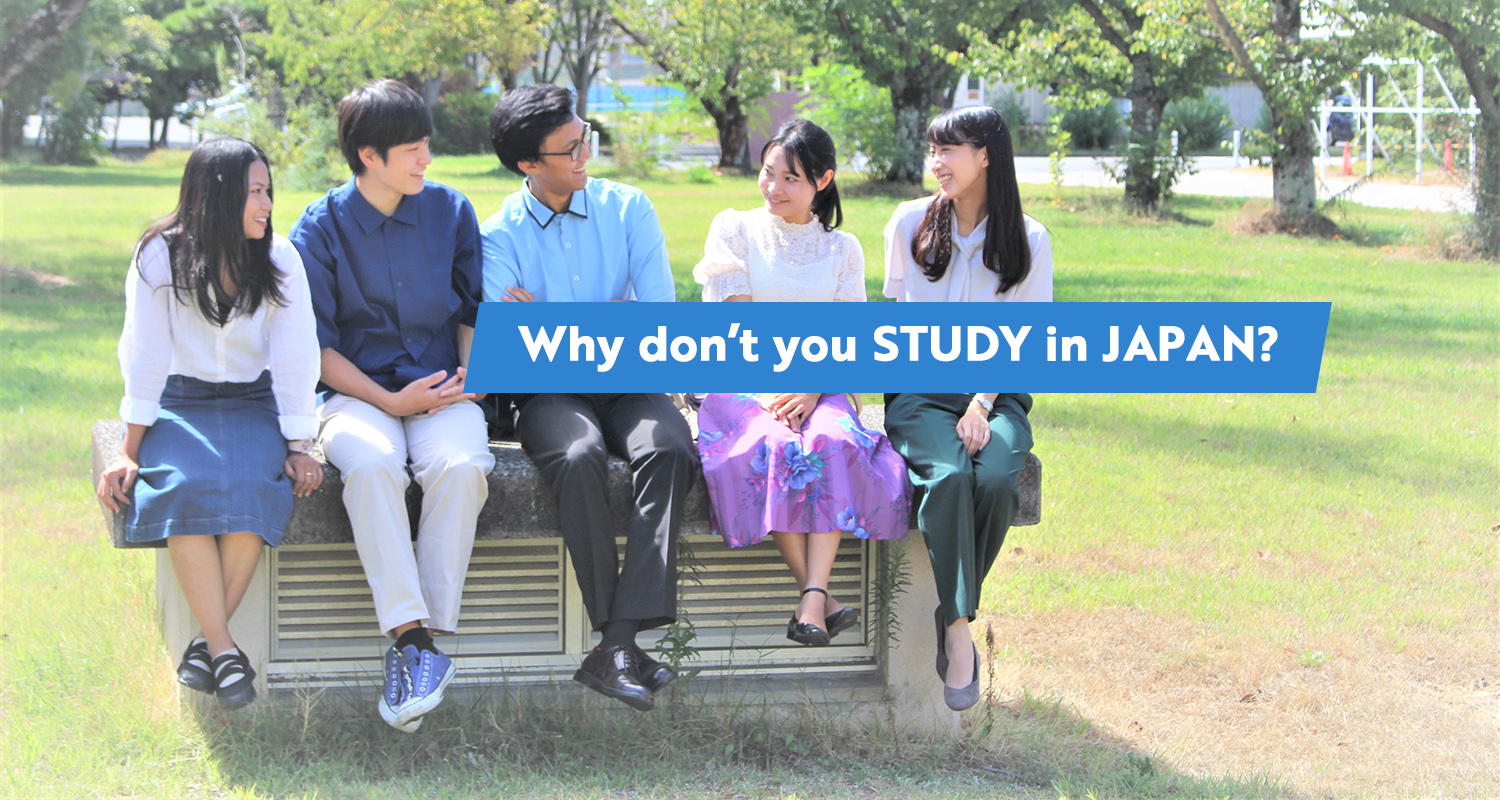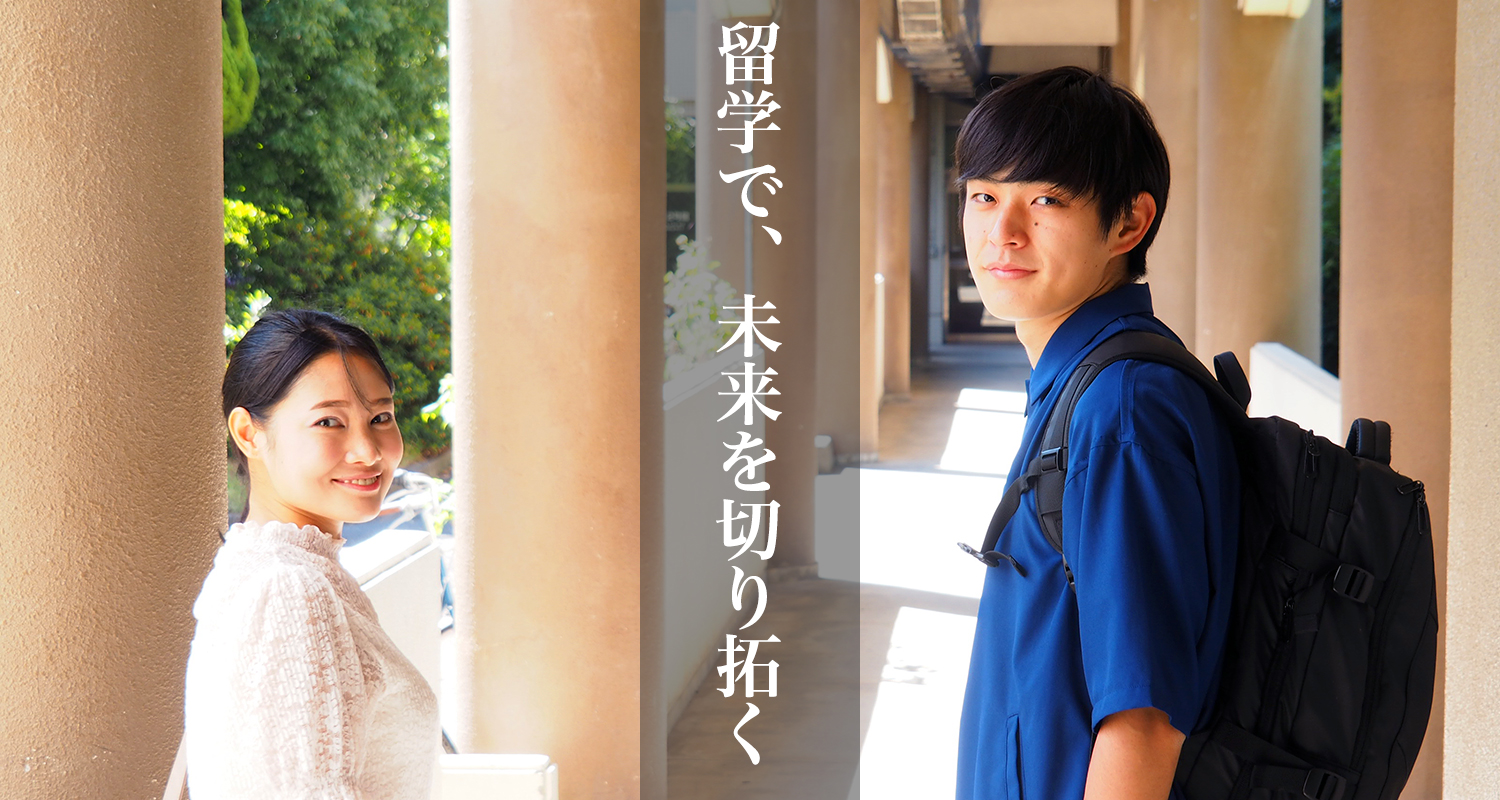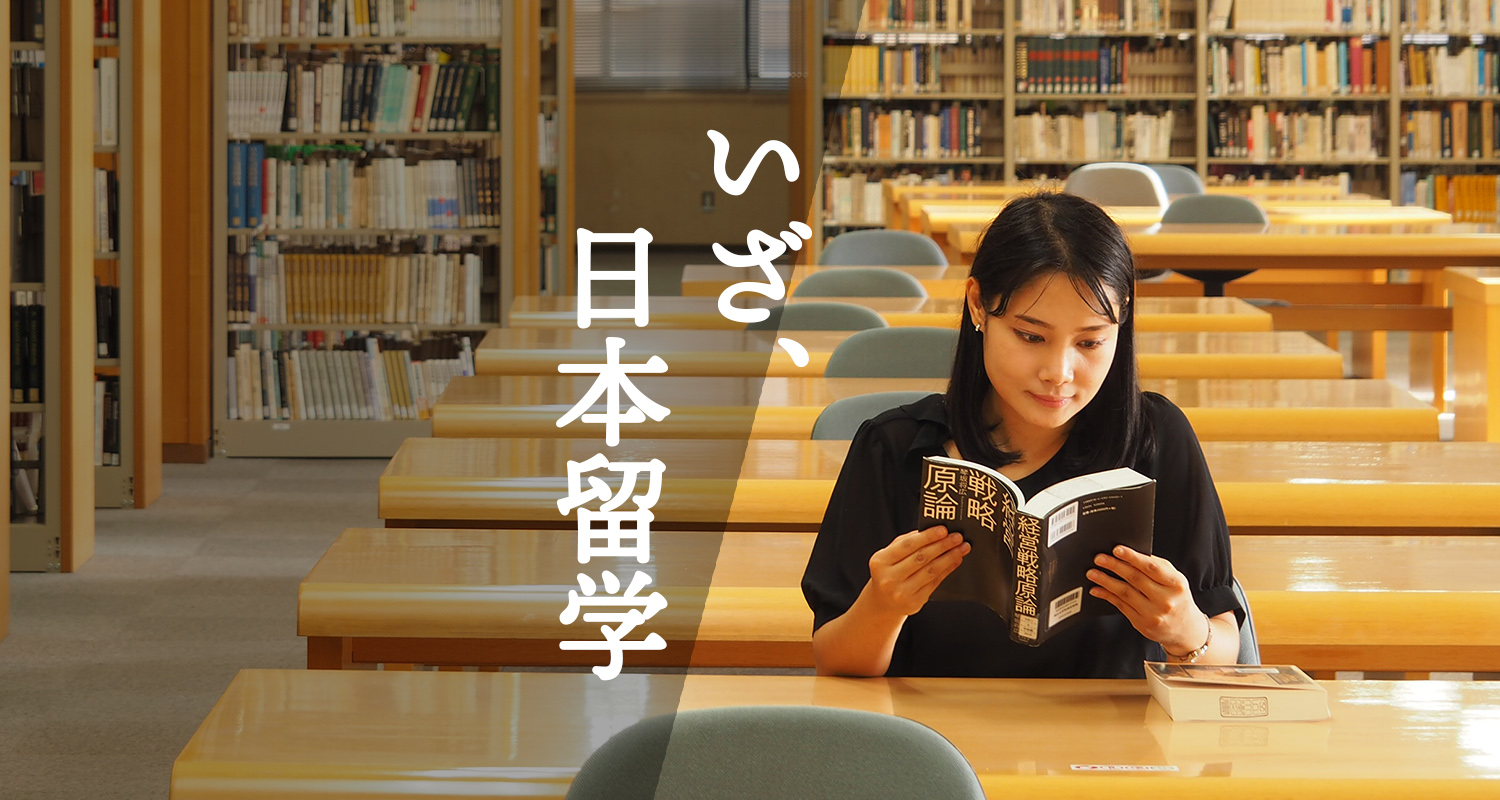 NEWS
EVENTS
EVENT DATE : 2021.05.13
Study in Japan x Career Webinar for ASEAN
We will hold the "Study in Japan x Career Seminar" for ASEAN people who wish to Study and work in Japan.



Date and Time: Thursday 13th May 2021 17:00-18:30 (GMT+9, JST)
*14:30-16:00 (Myanmar)
*15:00-16:30 (Cambodia, Laos, Thai, Vietnam, WIB)
*16:00-17:30 (Philippines, Malaysia, Singapore)



Venue: Online Zoom Meetings (admission free)



Program:



Career Lecture (in English language) by Mr. ITO Hiroyasu, Vice President, SYNNEX Japan


Study in Japan Information by Study in Japan coordinator


Japanese Language Lecture Video entitled "Job Hunting Interview at Japanese Companies" (in Japanese language) by Dr. MOHRI Takami, Associate Professor, Okayama University


Q and A session



Registration here!
https://forms.gle/iju3SyJGFZutm2gdA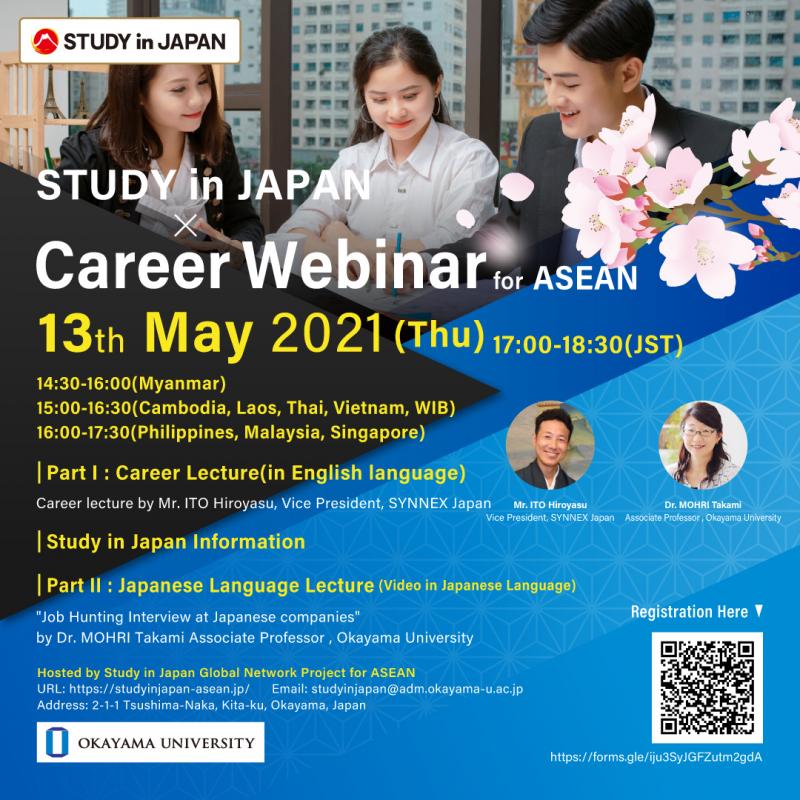 "Study in Japan Global Network Project (ASEAN)" ဆိုသည်မှာ အဘယ်နည်း?
Study in Japan Global Network Project (ASEAN)ဆိုသည်မှာ မြန်မာနိုင်ငံကို အစပြုကာ
အရှေ့တောင်အာရှဒေသများမှ နိုင်ငံခြားသားပညာသင် ကျောင်းသားဦးရေကို ၂၀၂၃ခုနှစ်တွင်
၁.၅ဆတိုးလာစေရန် ရည်ရွယ်၍ အိုကာယာမတက္ကသိုလ်က ဂျပန်အစိုးရ၏ အထောက်အပံ့ဖြင့်
ဤပရောဂျက်ကို တာဝန်ယူဆောင်ရွက်လျက်ရှိပါသည်။