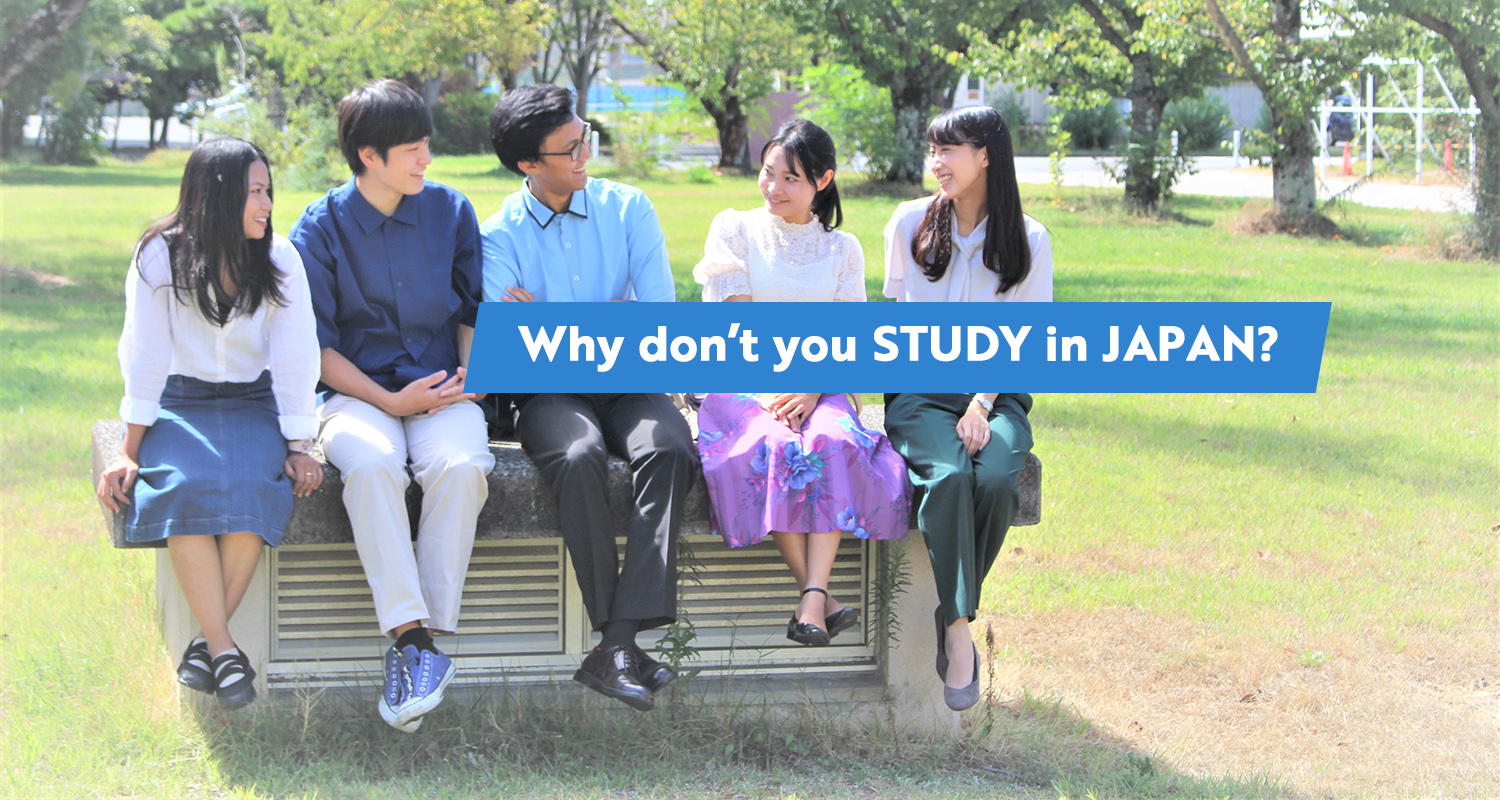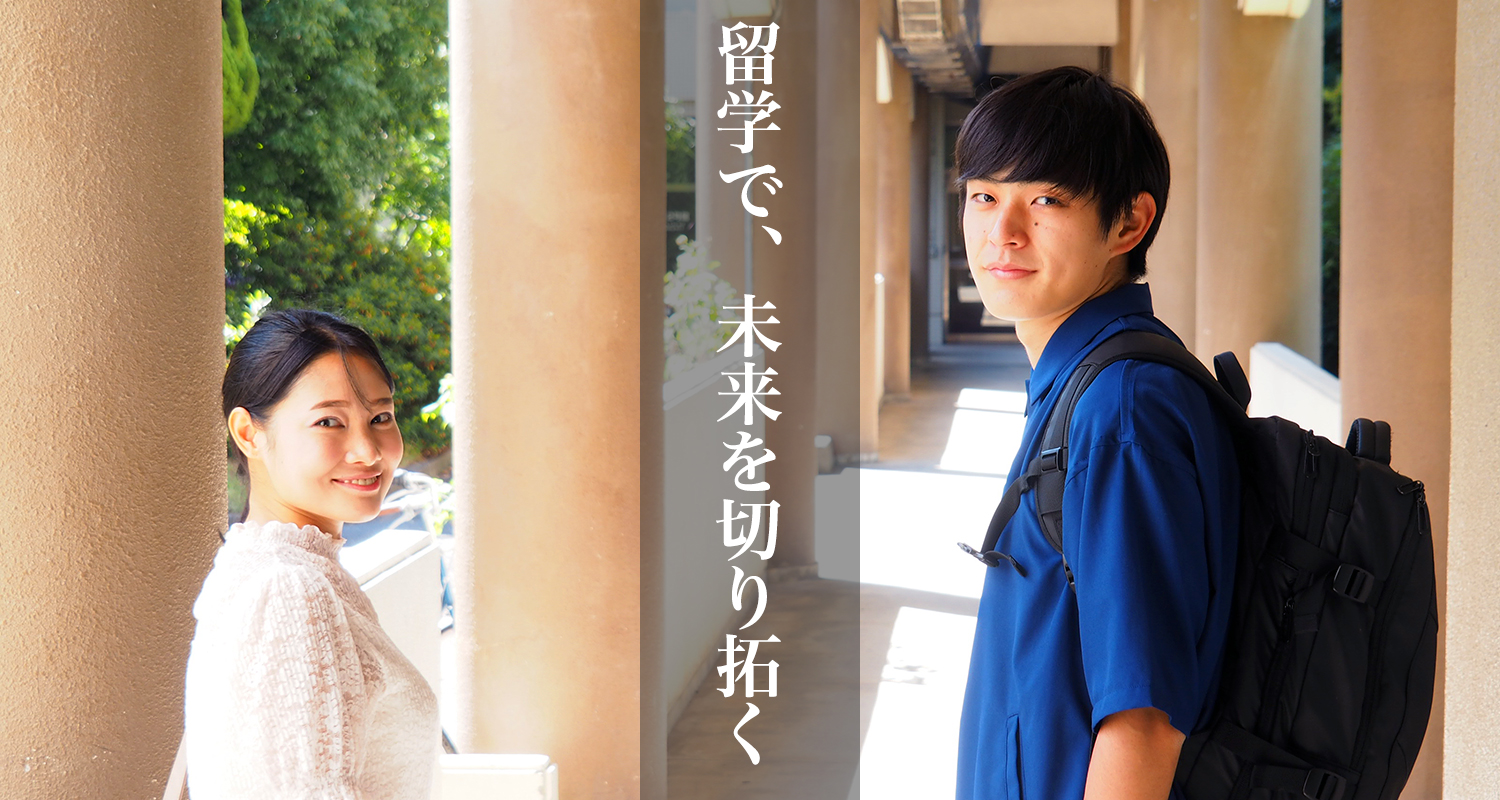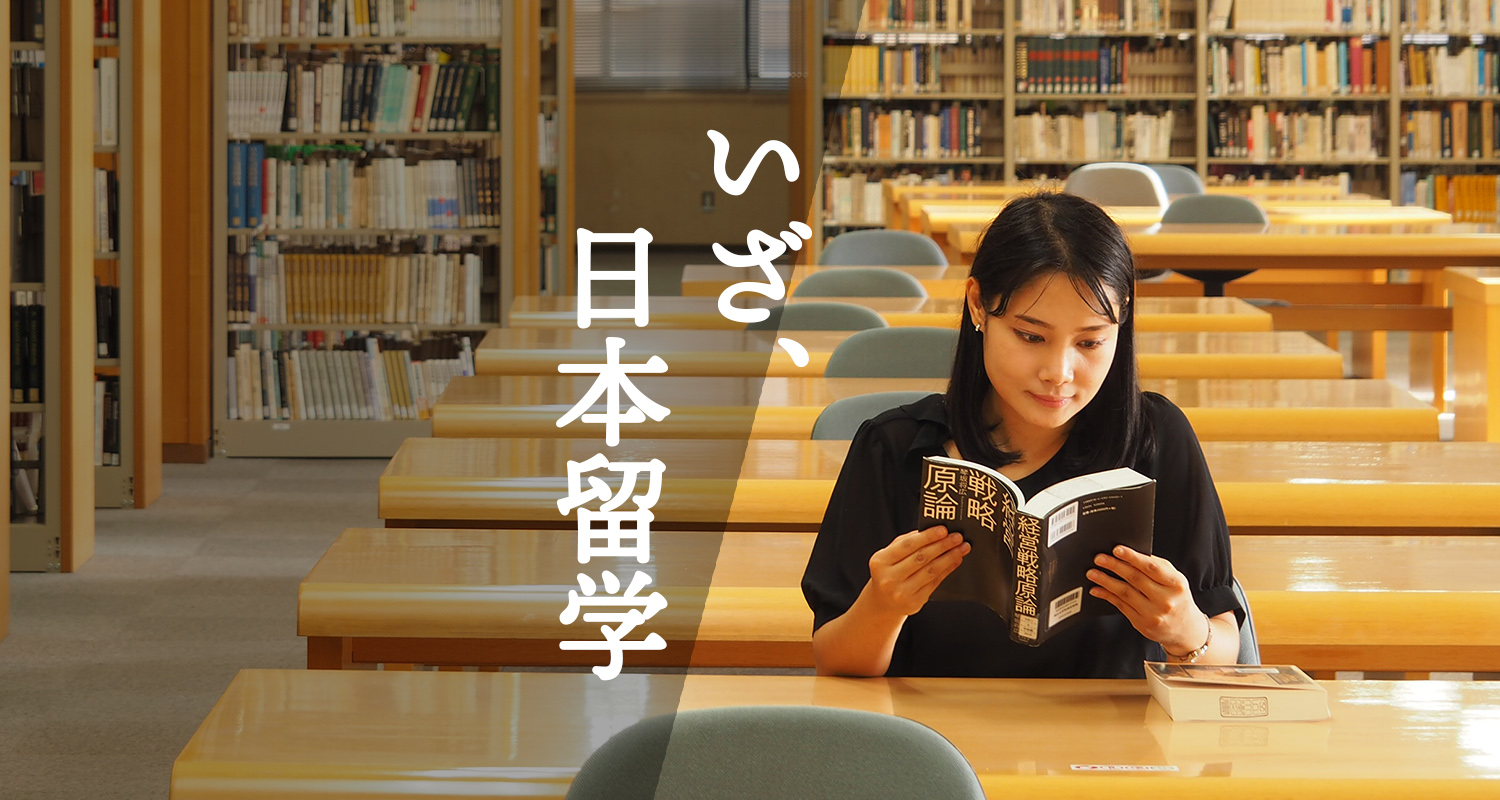 NEWS
NEWS
2020.02.19
"Japan Seminar" held in Vientiane, Laos
On 19th and 20th of February, we hosted a "Japan Seminar" in Vientiane, the capital of Laos, for high school students interested in Japanese culture and language. The event took place across three venues; namely, the Laos-Japan Institute, Phonsavanh High School, and Vientiane High School. Approximately 200 students and faculty members attended over two days.

It was held as a part of the "Study in Japan Global Network Project in ASEAN" with which Okayama University was entrusted by the Ministry of Education, Culture, Sports, Science and Technology in Japan. This is the second seminar organized by Okayama University this year.

At the seminar, Associate Professor TSUTSUMI Ryoichi, Graduate School of Humanities and Social Science, Okayama University, presented his research on linguistics, Mr. NII Yusuke Study in Japan Coordinator spoke about study opportunities in Japan, and Mr. KAWAHARA Shuhei of Okayama University staff introduced Okayama University. Additionally, Souliphone Sivixay, who currently studies at Graduate School of Environmental and Life Sciences of Okayama University, from Laos, gave a presentation based on her personal experience of living and studying in Japan.

Participants described that, "The event was very valuable, providing much-needed information on studying in Japan," while others stated that, "We are happy because the event included information on scholarships." From these impressions, we found that students are seeking practical information related to Study in Japan, including living costs, tuition fees, scholarships, etc.

Okayama University intends to continue holding similar events in Laos and hopes to expand to more regions outside Vientiane in the near future.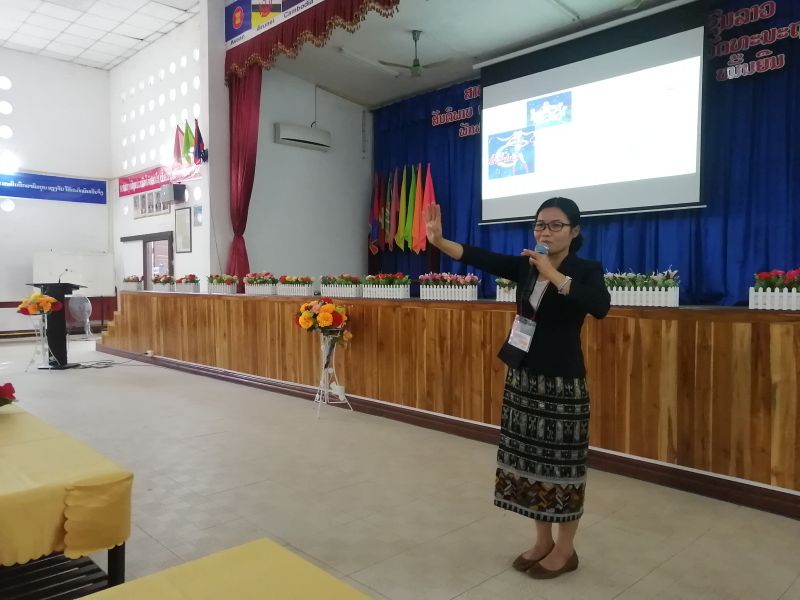 Presentaion on living and studying in Japan by Ms. Souliphone Sivixay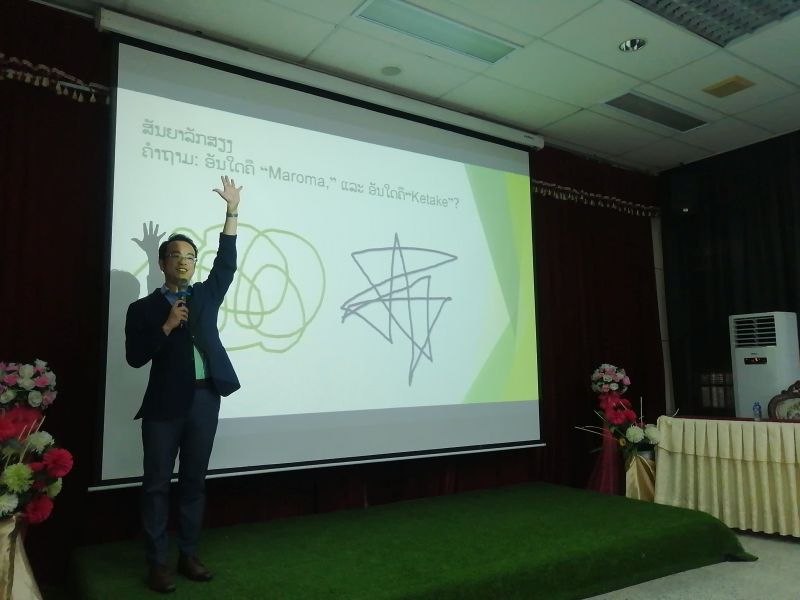 Research presentation by Associate Professor Tsutsumi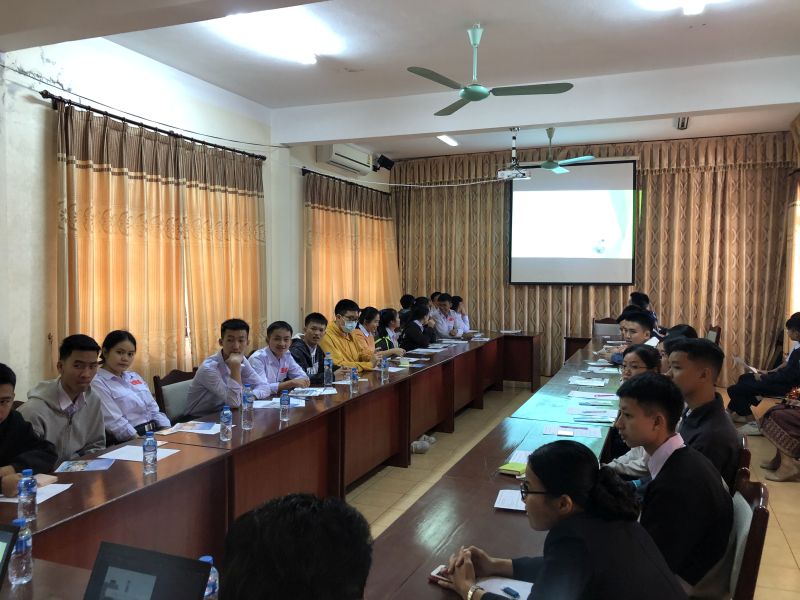 A scene of the venue of the Phonsavanh High School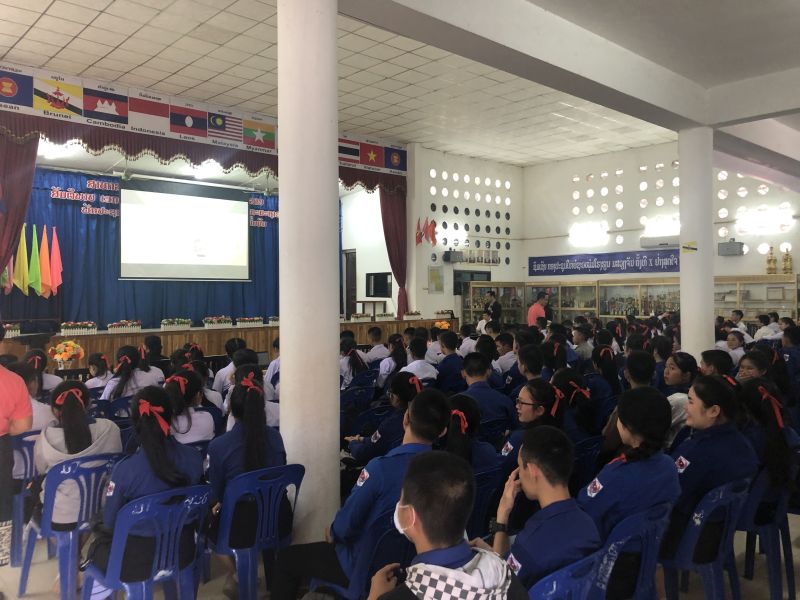 A scene of the venue of the Vientiane High School
What is "Study in Japan Global Network Project (ASEAN)"?
Okayama University was tasked by MEXT to increase the number of international students from ASEAN 1.5 times in five years.