NEWS
NEWS
2020.01.30
Opening Ceremony of the Study in Japan Regional Office in ASEAN, Bangkok Branch
We opened a Study in Japan Global Network Project Regional Office in ASEAN, Bangkok Branch and held its opening ceremony on January 30, 2020. Representatives from Okayama University, including Vice President KIMURA Kunio for International Affairs; Professor MURATA Yoshiyuki , Director of Study in Japan Global Network Project (ASEAN); and Associate Professor INAMORI Takao from Institute of Global Human Resource Development, attended the opening ceremony.

Okayama University has been entrusted by the Ministry of Education, Culture, Sports, Science, and Technology (MEXT) to participate in the Study in Japan Global Network Project. The University focuses on Southeast Asian countries and formerly acted as a Study in Japan coordinator between Japan and Myanmar. In 2015 and 2018, we established Okayama University Japan Education Information Center, Myanmar (OJEIC) in Yangon and Mandalay, respectively, and since then we have been consistently promoting study in Japan opportunities through individual consultations and Study in Japan fairs.

Now, we are expanding our activities to other ASEAN countries, including Thailand, Laos, and Cambodia. To this end, we have opened a new office at King Mongkut's University of Technology Thonburi in Bangkok, Thailand, and have assigned a new coordinator to the post.

The opening ceremony was attended by His Excellency Mak Ngoy, Director General of Higher Education at the Ministry of Education, Youth, and Sport of Kingdom of Cambodia; Ms. Nouamkham Chanthabouly, Deputy Director General of External Relations Department at the Ministry of Education and Sports of Lao PDR; and Dr. Pornapit Darasawang, Associate Professor and Vice President for Internationalization at King Mongkut's University of Technology Thonburi. Also in attendance were Mr. KUBA Masaharu, First Secretary of the Embassy of Japan in Thailand; representatives from the Consortium of Six National Universities in Japan (SixERS); and approximately 50 other officials from Thailand, Laos, Cambodia, and Myanmar.In his greeting, His Excellency expressed his desire to cooperate with the Project and also mentioned that he looks forward to witnessing activities to promote student mobility in the near future.

The Bangkok Branch will support ASEAN students who wish to study in Japan in cooperation with universities, educational institutions, alumni associations, etc.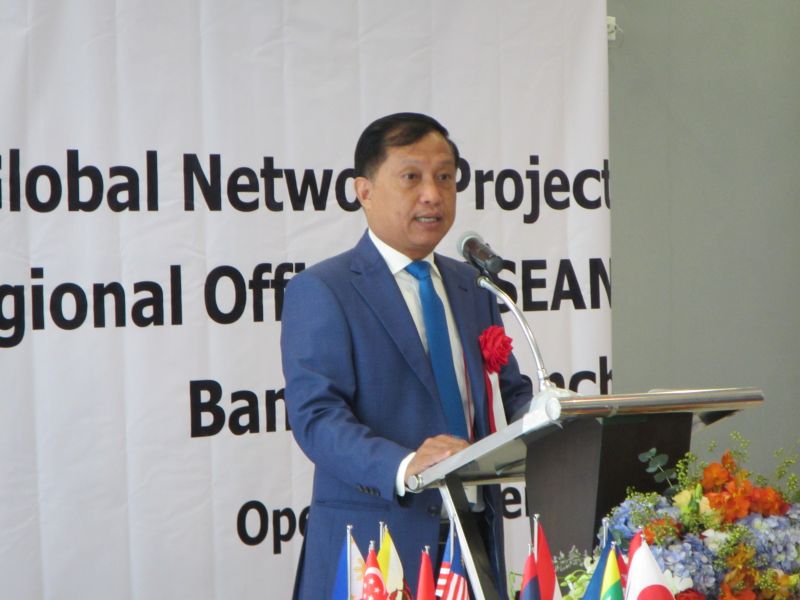 His Excellency Mak Ngoy talks about his expectations for the Bangkok Branch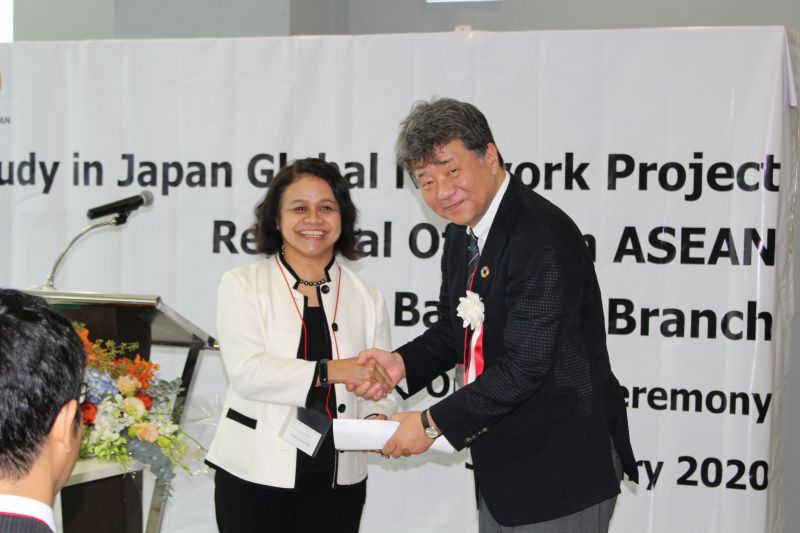 Vice President Kimura shakes hands with Dr. Pornapit Darasawang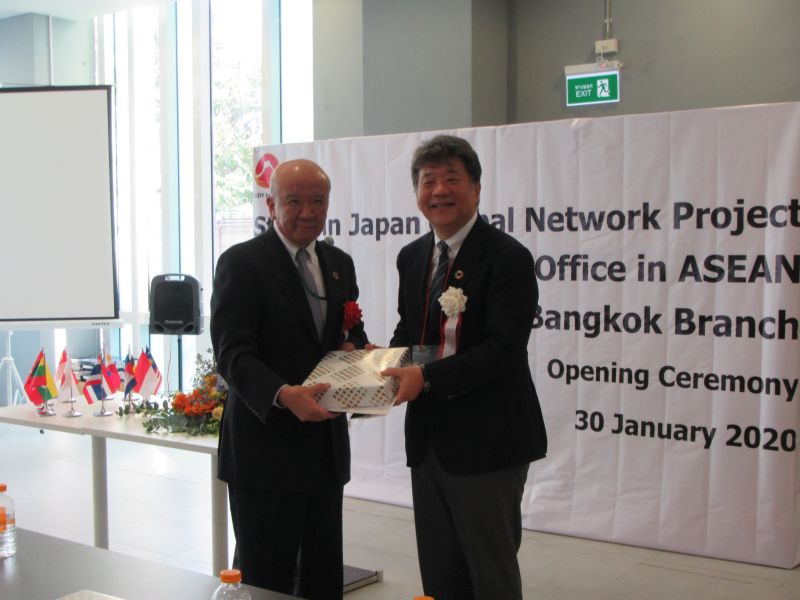 Tribute to the guests of honor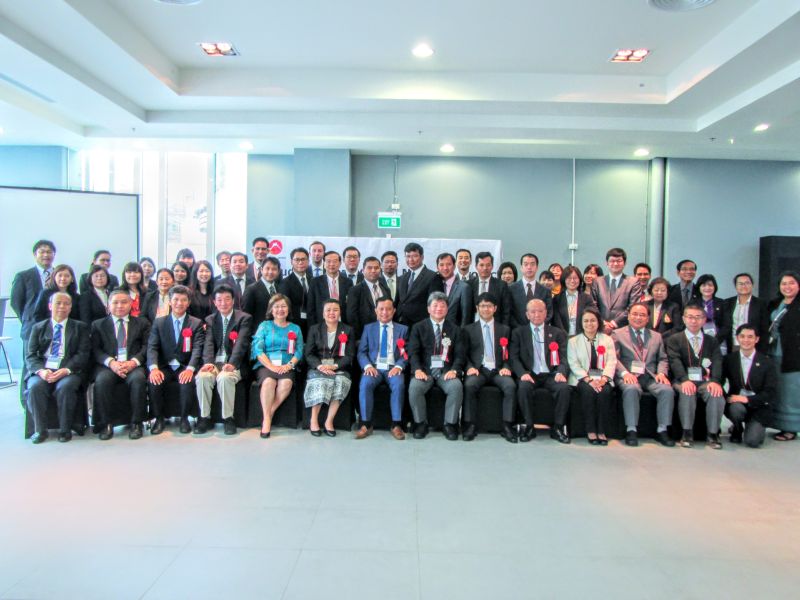 Group Photo
What is "Study in Japan Global Network Project (ASEAN)"?
Okayama University was tasked by MEXT to increase the number of international students from ASEAN 1.5 times in five years.