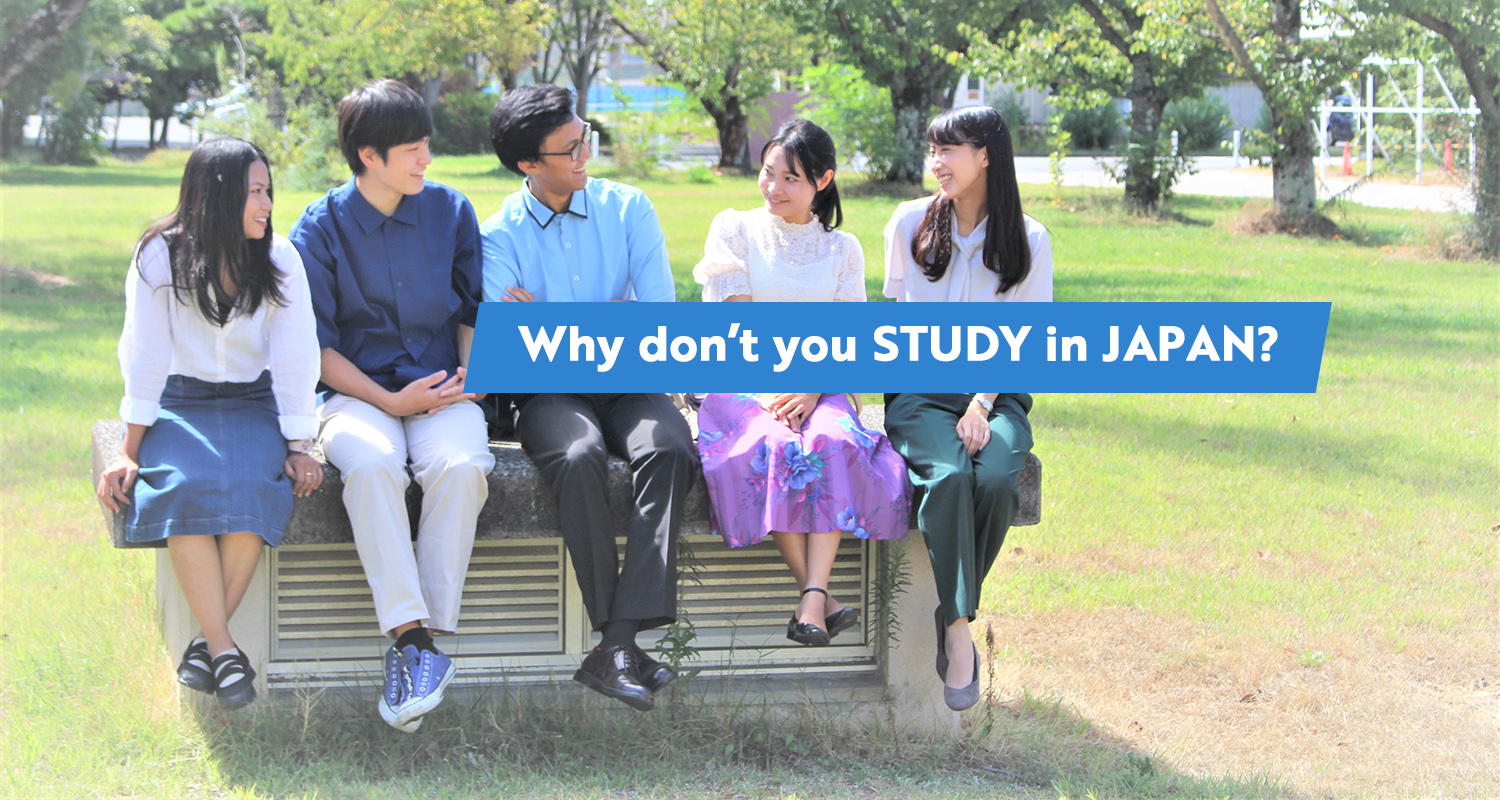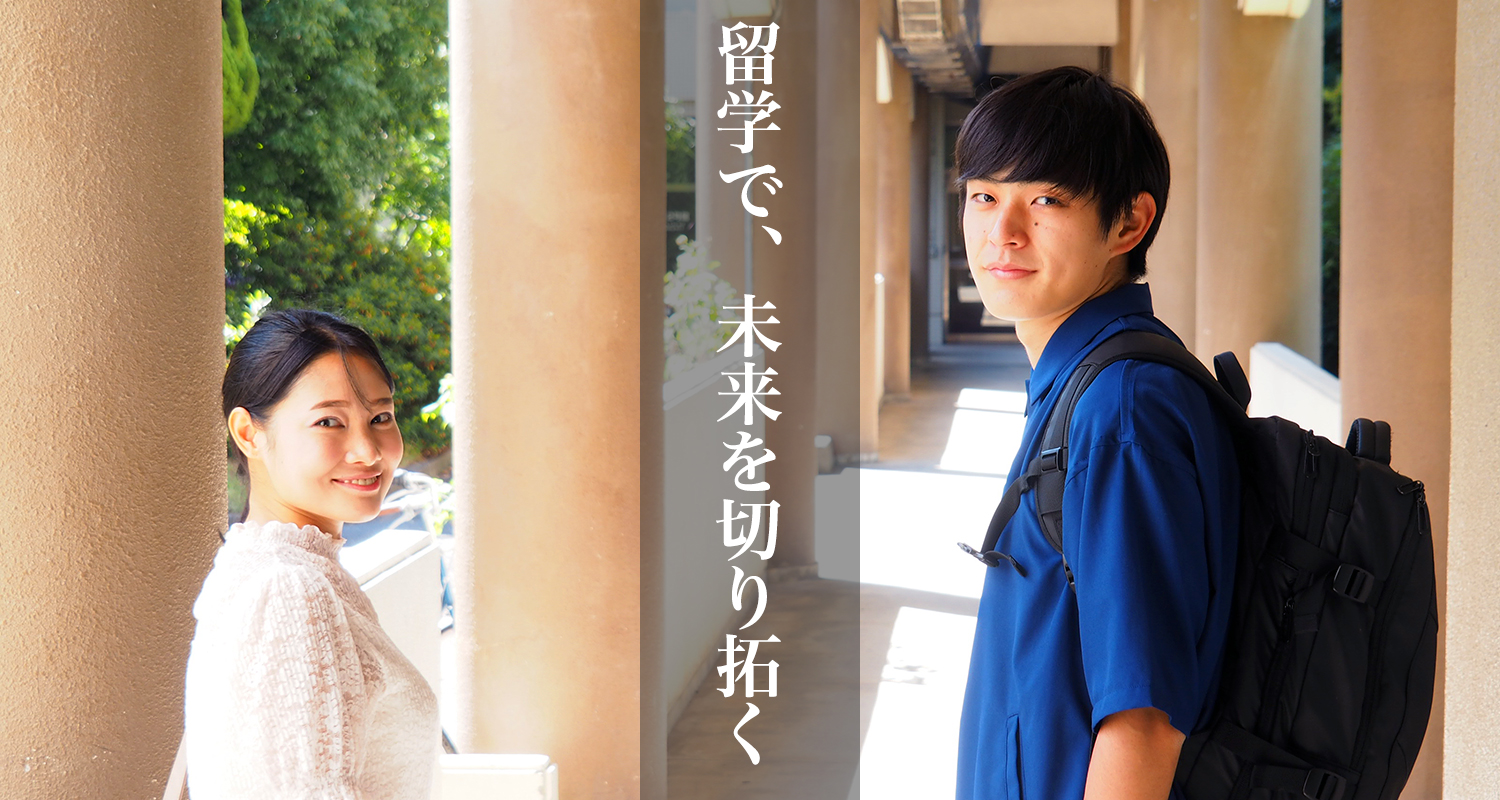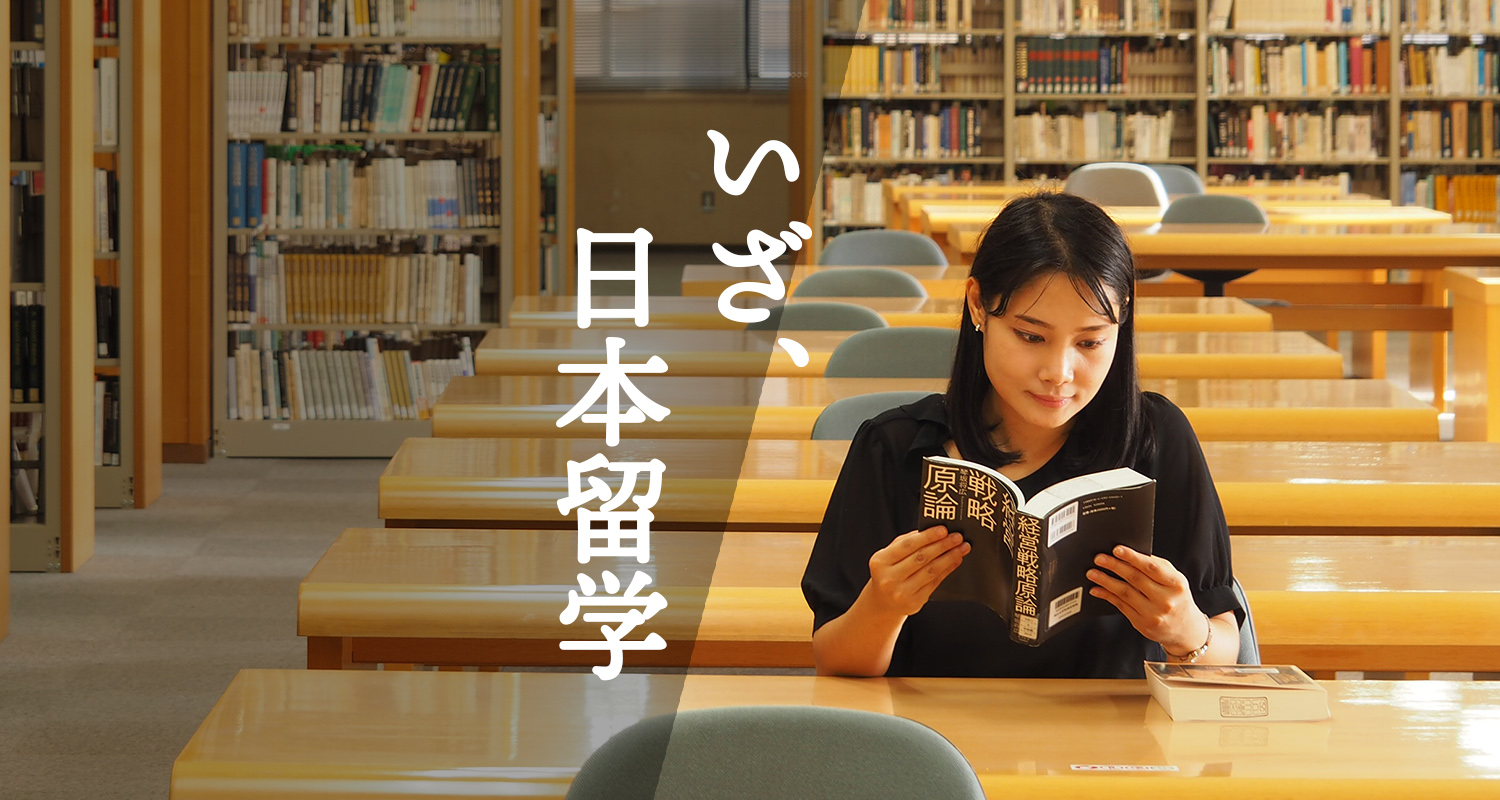 NEWS
EVENTS
EVENT DATE : 2021.08.25
Study in Japan Seminar with Fukui University of Technology
We will hold Study in Japan seminar Thai people who wish to study in Japan.
*This seminar will be held mainly in Thai language (partially in English).




Date and Time: Wednesday 25th August 2021, 17:00-18:30(JST, GMT+9)
*14:00-15:30 (Thai)


Venue: Online (Zoom)


Participation Fee: Free of charge


Program:



Study in Japan and Scholarship information
by Study in Japan Coordinator


Introduction of Fukui University of Technology (FUT)


Student experience talk
by Current Thai student studying at FUT


Q and A session
▼ Registration from here!
https://docs.google.com/forms/d/1R3o7xZ1GDkPvvnfQ-Z1g5jSL7q2pXYdUEBvF0tnDFqs/edit?usp=sharing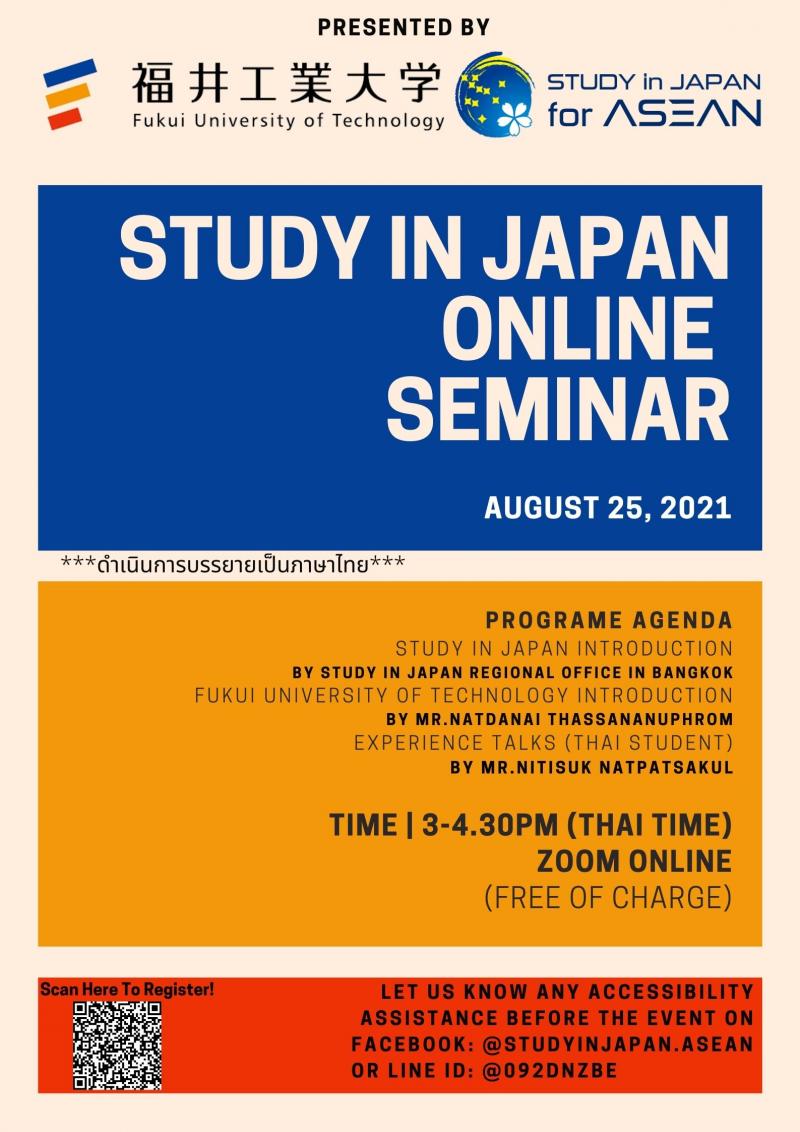 "Study in Japan Global Network Project (ASEAN)" ဆိုသည်မှာ အဘယ်နည်း?
Study in Japan Global Network Project (ASEAN)ဆိုသည်မှာ မြန်မာနိုင်ငံကို အစပြုကာ
အရှေ့တောင်အာရှဒေသများမှ နိုင်ငံခြားသားပညာသင် ကျောင်းသားဦးရေကို ၂၀၂၃ခုနှစ်တွင်
၁.၅ဆတိုးလာစေရန် ရည်ရွယ်၍ အိုကာယာမတက္ကသိုလ်က ဂျပန်အစိုးရ၏ အထောက်အပံ့ဖြင့်
ဤပရောဂျက်ကို တာဝန်ယူဆောင်ရွက်လျက်ရှိပါသည်။