NEWS
NEWS
2020.02.01
Study in Japan Seminar in Mandalay 2020 held in Myanmar
We held a "Study in Japan Seminar in Mandalay 2020" aiming at students interested in studying in Japan on February 1st, in Mandalay, the second largest city in Myanmar, co-sponsored by the Embassy of Japan in Myanmar and the Myanmar Association of Japan Alumni (MAJA). It was held as part of the "Study in Japan Global Network Project (ASEAN)," with which Okayama University was entrusted by the Ministry of Education, Culture, Sports, Science and Technology. This is the second time this year that the university co-sponsored it.

Beginning with the opening remarks by Dr. Kyaw Naing, Deputy Permanent Secretary, Minister of Education of Myanmar, Ms. TORIGOE Asami, Study in Japan Coordinator, gave a lecture on study abroad in general, Associate Professor MURAKAMI Hiroto of Nagasaki University introduced the university and research, MAJA General Secretary Daw Mo Mo San gave a presentation on the Examination for Japanese University Admission for International Students (EJU) and those who have studied in Japan shared their experiences in Japan. At the booth for individual consultation by participating organizations, Professor NISHIHARA Yasushi of the Research Institute for Interdisciplinary Science and Professor MURATA Yoshiyuki of the Graduate School of Environmental and Life Sciences also helped answering some questions from participants. Moreover, Japanese partners of the Japan Foundation assisted how to make origami at their booth. Total of 238 students visited to this seminar.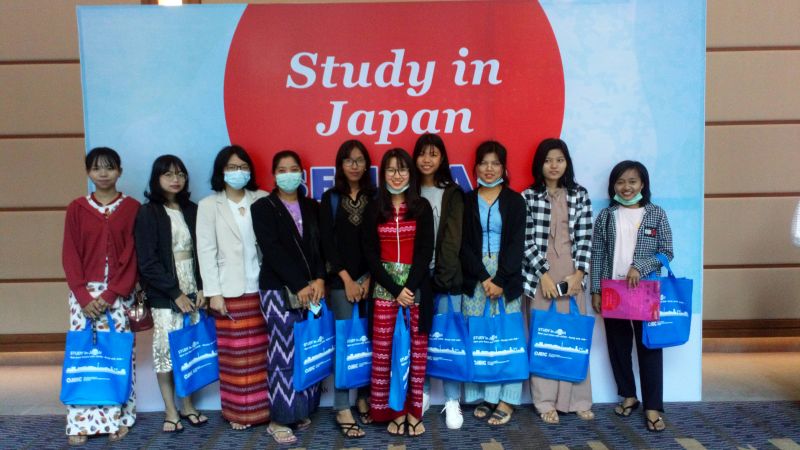 Visitors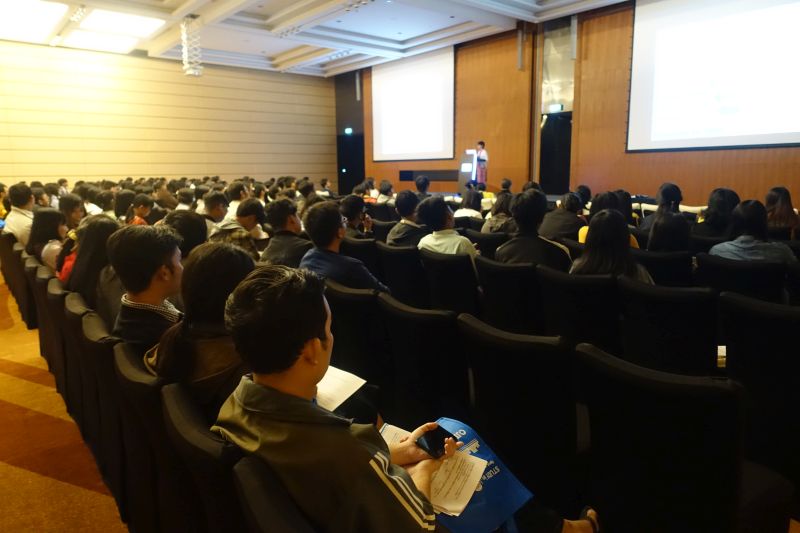 A scene of the seminar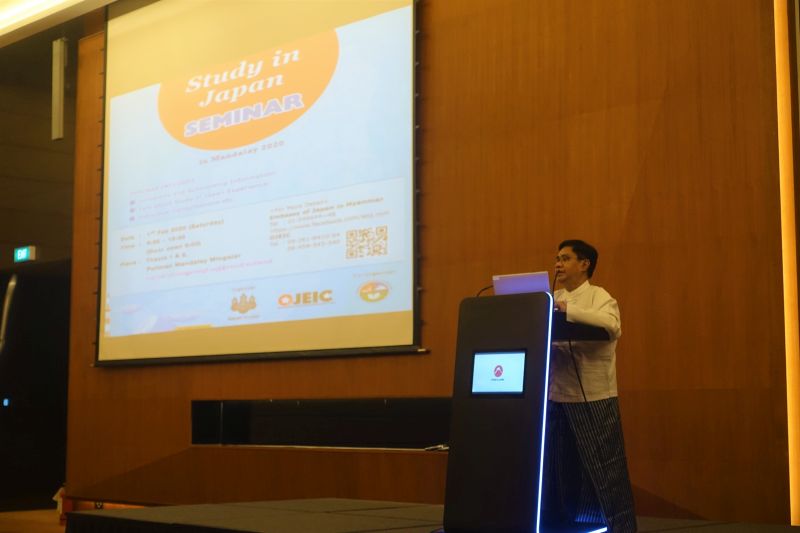 Greetings by Dr. Kyaw Naing, Deputy Permanent Secretary, Minister of Education, Myanmar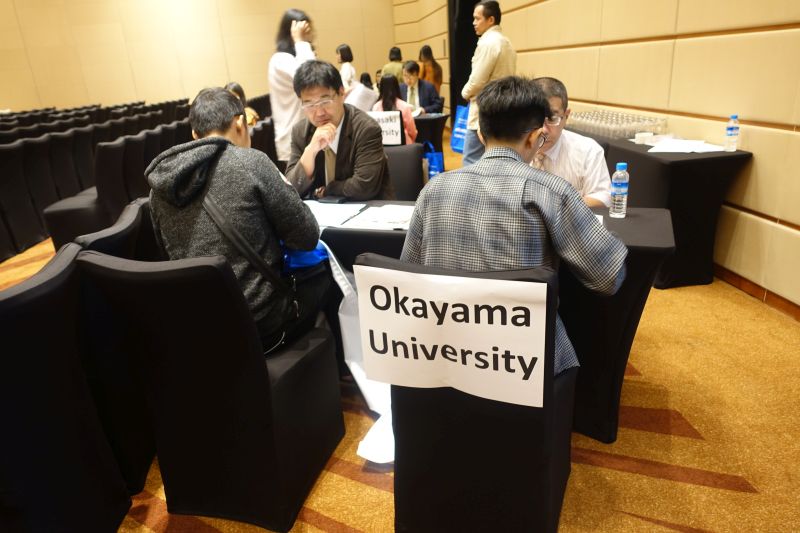 Individual consultation booth at Okayama University
តើអ្វីទៅជា"គំរោងបណ្តាញសកលនៃការសិក្សានៅប្រទេសជប៉ុន(អាស៊ាន)"?
សាកលវិទ្យាល័យអូកាយ៉ាម៉ាត្រូវបានប្រគល់ភារកិច្ចពី MEXT ដើម្បីបង្កើនចំនួននិស្សិតអន្តរជាតិពីអាស៊ានចំនួន ១,៥ ដងក្នុងរយៈពេល ៥ ឆ្នាំ។